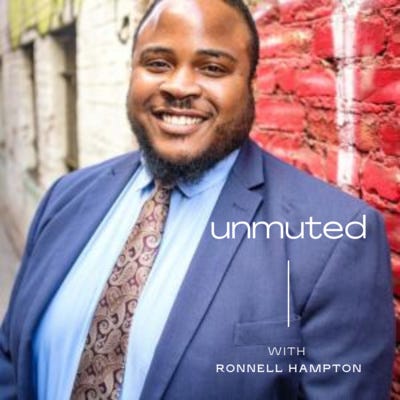 Jun 24, 2022 • 47M
What the environment can teach us about self-actualization
A podcast that explores deep and intimate conversations, stories, and moments that matter on equity, justice, and belonging in their everyday lives and work, hosted by Elham Ali. If you're interested in unearthing unmuted topics, people, and ideas, then welcome home. Subscribe to Unmuted at elhamyali.com/unmuted. Support this podcast: <a href="https://anchor.fm/elhamali/support" rel="payment">https://anchor.fm/elhamali/support</a>
We all want to realize our true potential and unlock our best selves. This is self-actualization. But what helps organizations achieve self-actualization to deliver equitable and just services and products to communities most historically marginalized? Ronnell Hampton says we like to think it's only nurture - but in his personal experiences and work, he has found it's also more often nature and the built environment. Ronnell Hampton is the Principal Equity Strategy at a government municipality and the Founder of Growing Greatness Now.
Connect with Ronnell on Linkedin, Email, and Growing Greatness Now.
If you enjoyed this episode, please subscribe today and find all the episodes with show notes and transcripts on elhamyali.com/unmuted.
Have questions on equity and justice or want to speak on Unmuted? Email elham@elhamyali.com.
--- Support this podcast: https://anchor.fm/elhamali/support