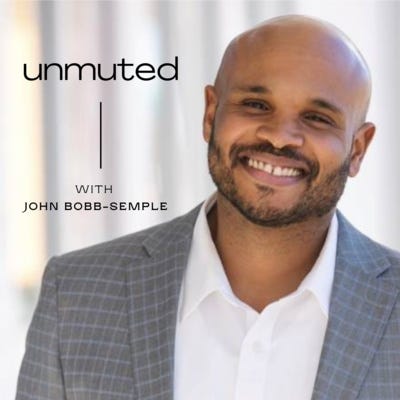 May 25, 2022 • 55M
How to talk about race with White peers
A podcast that explores deep and intimate conversations, stories, and moments that matter on equity, justice, and belonging in their everyday lives and work, hosted by Elham Ali. If you're interested in unearthing unmuted topics, people, and ideas, then welcome home. Subscribe to Unmuted at elhamyali.com/unmuted. Support this podcast: <a href="https://anchor.fm/elhamali/support" rel="payment">https://anchor.fm/elhamali/support</a>
White tears. Coddling. Brown pain. If there's one thing that connects the 2020 social justice movement with the rest of us, it's the fatigue that can come from having conversations on race and equity with our White community. In this episode, we talk with racial reconciliation and community engagement leader John Bobb-Semple about why so many of us dread these dialogues - and how we can approach them.
Connect with John on Linkedin and Hawks Agency. 
If you enjoyed this episode, please subscribe today and find all the episodes with show notes and transcripts on elhamyali.com/unmuted.
Have questions on equity and justice or want to speak on Unmuted? Email elham@elhamyali.com.
--- Support this podcast: https://anchor.fm/elhamali/support