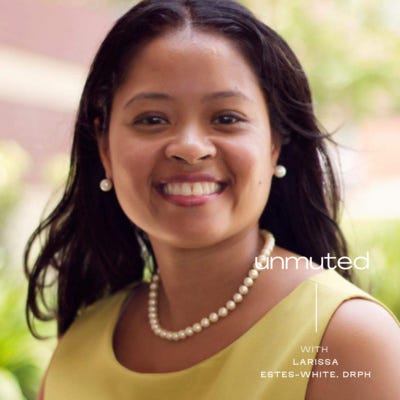 Aug 31, 2022 • 47M
How racism shapes farming and land access in the U.S.
A podcast that explores deep and intimate conversations, stories, and moments that matter on equity, justice, and belonging in their everyday lives and work, hosted by Elham Ali. If you're interested in unearthing unmuted topics, people, and ideas, then welcome home. Subscribe to Unmuted at elhamyali.com/unmuted. Support this podcast: <a href="https://anchor.fm/elhamali/support" rel="payment">https://anchor.fm/elhamali/support</a>
Behind every ingredient, bite, and meal we eat is a farmer's story. 500M smallholder farms are supporting 2B people globally. Yet, the majority of the world's hungry are farmers. U.S. agriculture today appears to be as segregated as it was a century ago, with farmers of color at a significant disadvantage. Today, they cultivate less than half of one percent of the country's farmland. Dr. Larissa Estes-White, DrPH shares her family legacy in farming across the U.S. and Philippines. She tells stories of racist land ownership, food sovereignty, and hopes to build a just circular food economy. Dr. Estes-White is the Executive Director of ALL IN Alameda County.
Connect with Dr. Estes-White on Linkedin and read more about ALL IN.
If you enjoyed this episode, please subscribe today and find all the episodes with show notes on elhamyali.com/unmuted.
Have questions on equity and justice or want to speak on Unmuted? Email elham@elhamyali.com.
--- Support this podcast: https://anchor.fm/elhamali/support